(Not in chronological order.)
Pro Data Skills

Author for Pro Data Skills, a B2B Digital Content  Marketing agency. Draft blog posts, white papers and general  'infomercial' type articles on a wide range of technical topics specified by client companies.
Hyper Anna

Contracted to research and implement the right documentation solution for the exciting AI start-up and one of the leading lights of the Australian (and soon to be global) tech world, Hyper Anna.  After analysing their requirements and company culture, I recommended the 'docs-as-code' approach, which is based on using GitHub to manage documentation as well as code. I created their Documentation and Help site in GitHub pages using Jekyll -MarkDown-Liquid-YAML and handed it over February 2019.
ADP GlobalView
From 2006-2014 I was Global Documentation Specialist for ADP GlobalView.  Acte

d as principle technical writer for GlobalView Product Development, working with a team of 4-5  Product Managers, and contributing to some of the other teams like Implementation and Training & Education. I worked with and for teams across Asia-Pacific, USA and Europe, introducing documentation standards, managing their Sharepoint and Documentation systems and doing some eLearning development.  Examples of the end-user documentation I produced included the Documentation suite for the ADP Spreadsheet Loader.
DocViewer :  At GlobalView I created a 'DocViewer' system, which was based on the ability of the SAP KM engine to generate a static URL for any document in the library derived from a four-digit doc ID. Using this, you could link to that document from anywhere on the Network or via a simple query.   This was used to great effect as it allowed for the use of doc indexes for any subject. Indexes could be emailed as standalone PDFs or used to create the backbone of a Product Homepage.
#Wiki, #SharePoint, #SAP KM,  #Documentation Systems,  #Author-IT, #Knowledge Management, #HCM, #Product Documentation, #End User Guides, #Implementation Guides, #eLearning, #Webinars, #Induction Training
During 2004-05 helped Netcomm with the knowledge management requirements of transitioning to broadband and ADSL technology. Created an online learning centre using  Knowledge Presenter. I wrote a number of  User Guides,  put together a knowledge base for the call centre, and drafted a number of White Papers  including a narrative history of TCP/IP called Everything is Connected.   Also created an online learning collection –  Creating the Network Stack,  ADSL Tutorials and Quizzes.
#elearning  Development, #LMS Development, #LMS Maintenance, #RoboHelp,  #Knowledge Base Development, #Knowledge Management,  #User Guides
Apple Australia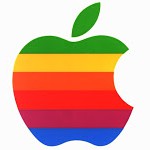 At Apple, in the 90's,   I worked on a number of projects to help promote the Mac in the multimedia industry. This included the Apple New Media Centres program, liaison with government and industry and other programs and projects. Writing of strategy papers, industry plans, and high-level marketing brochure material  for Apple in Australia.  I wrote a paper which resulted in a shipping Apple product – the Apple Internet Creation Kit, comprising software utilities for Web authoring, along with the slogan I invented for it: 'Don't just surf the web, make waves'.
#Multimedia, #Event Management, #Program Development, #Strategy, #Technical Writing.
NGA Human Resources –   outsourced services provider

.  I was brought on board to optimise a SharePoint portal which was being launched as the global hub for Project Management documentation. I reorganised the site using SharePoint Metadata and Infopath Forms.
#SharePoint Development, #Documentation Systems, #Infopath Forms.

The Benevolent Society, 2017-  develop documentation and training material for large staff intake  for  National Disability Insurance Scheme (NDIS) and its related systems. Worked with team of two developers and two tech writers.  My role also included SharePoint development and administration. Sample output available on request.
#SharePoint Development, #End User Guides, #Documentation Delivery, #Technical Writing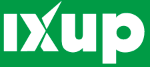 IXUP is an Australian software company founded in 2011, created  to give businesses a better way to securely share information with their partners.   Created technical white paper explaining the product offering, along with administrator guides.
#White Papers, #Administrator Guides
Grace Information Management
Contracted to generate a comprehensive suite of ISM (Information

Security Manual) documentation.  Created Policy and Procedure Framework for compliance with Australian ISM standards. Also created SharePoint site to host and publish the documentation.
#Information Security Management, #Australian Signals Directorate, #Policy & Procedure Development
Rockend Software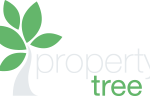 Created documentation and instructional material for Rockend's PropertyTree cloud-based real-estate software. While there, I transformed and outdated help system into a knowledge base, and scripted and produced a series of online videos.
#Online Video Production, #Help Systems, #Product Release Notes, #Atlassian Confluence, #Atlassian Jira
TAScloud
Web copy for Cloud Product vendor –  site launch May 2018